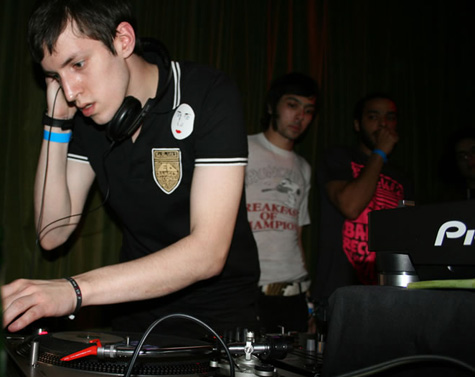 Please, before you read anything here, click on that link below and listen to the song. It is a remix of Rage Against the Machine's Killing In the Name Of by SebastiAn.
http://www.zshare.net/audio/1843902427628a/
Now that you have been blown away by yet another artist signed by Ed Banger Records, let me elaborate on my feelings/reactions to the song. Let me begin by saying that I love Rage Against the Machine (RATM). You probably know this if you have read any other stories here about RATM (notably at Coachella). Secondly, I love SebastiAn. Ross Ross Ross is a record that I can listen to start to finish and love every track on it.
In no way, shape, or form is turning a funk metal track into a dirty electro track an easy task. But somehow, SebastiAn does exactly that without compromising the track's original style or his goal of making an amazing electro song. Even though the lyrics are replaced by different sources (there are only 6 lines of lyrics in the original song anyways), the sources he uses are very fitting, complementing the track throughout. The distortion is appropriate and calculated. Thank you SebastiAn for making one of my favorite metal rebellion songs into a great electro track. I hope to hear it played at the Daft Punk/SebastiAn/Kavinsky concert I will be going to in LA next month.