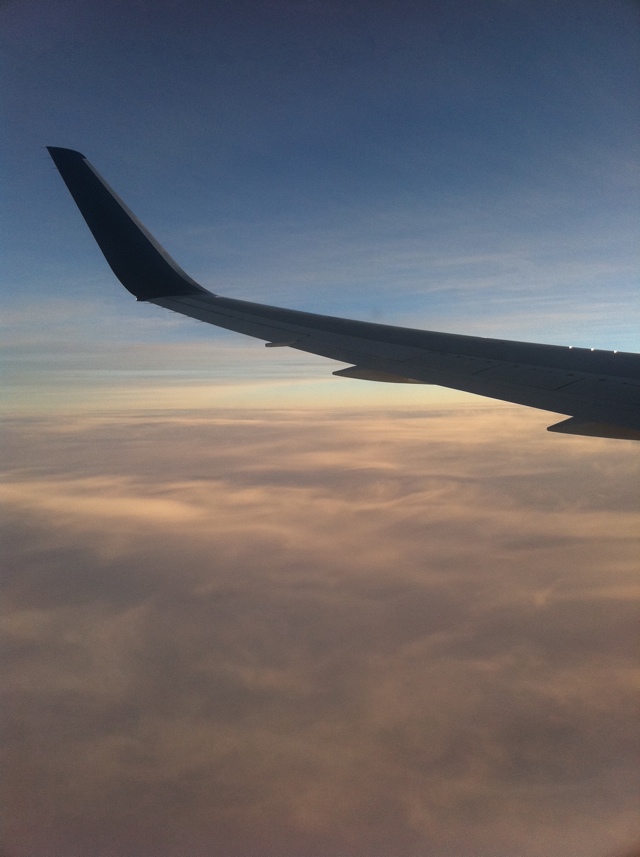 So for the next three months or so, this blog will become the place where I put as much stuff about my summer travels as possible. Most of my posts will come from the iOS WordPress app, so posts will be short but hopefully frequent.
Today is my second full day here in China.
I flew in to Beijing at 10:30pm on Saturday night and stayed with my friend Joel who's finishing up a class here. We'll be traveling through the rest of China starting Wednesday. Yesterday we went to the Forbidden City and Tiananmen Square early in the day, and then I headed back to the airport to pick up our friend Dan, who'll be studying at Nankai University. We took a bus to the school in Tianjin and found an awesome dive bar to celebrate Dan's birthday at. Luckily his roommate speaks fairly good Chinese already, so he helped us get around.
I'm back in Beijing today. To get back (because another two hour bus ride didn't sound too fun) I took the bullet train that runs between the two cities. It was awesome (350km/hr.)
Just checked in to my hostel for tonight and tomorrow night. It was impossible to find, but it's really nice.
The air here is horrible, but that was to be expected. I wish I spoke Chinese, so I'm going to work on that in a few minutes. Things are pretty cheap, but I've spent more money than I intended to. Guess that's just because I've been back and forth between here and Tianjin, and it was Dan's birthday. Not a big deal.
I have some cool pictures on my phone, but I can't seem to get them onto the blog.
This is going to be an interesting summer.