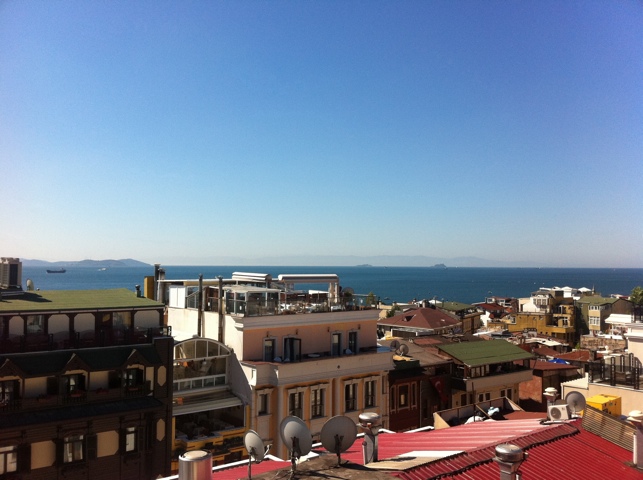 So I'm here in Istanbul, Turkey. I got in around noon yesterday, and I'm meeting up with Ashley and Marissa tonight. Istanbul is just as beautiful as everyone has said. Just look at that picture! If I turn around from that position, I see the Hagia Sofia two streets away!
The hostel I was at last night (Istanbul Hostel) was really great. Not the nicest, that goes to the hostel in Shanghai, but it has the best feel to it. Breakfast is included, and I woke up this morning to a cup of coffee, a plate with a block of feta cheese, sliced cucumbers and tomatoes, olives, a hardboiled egg, and all the French bread I wanted. And I ate it on the roof.
Fun story. You know the saying "It's a small world."? Well, traveling makes that saying sound dumb. Cities have similarities, but the time it takes to get everywhere and the vast differences in cultures make America seem very removed from the rest of the world. That is, until you realize that there are four other USC Class of '11 grads staying at the same hostel you are in Turkey. It's a small world.