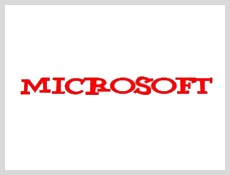 For a while now, my opinion of Google has been declining. There isn't really one big event that has caused this, but I guess it is the compilation of the following:
Their site design is horrible. Apart from the Google.com search hub, the minimal approach is unnecessary. Some might argue that this style is the best kind of UI. I argue that it isn't intuitive, and that the lack of any design doesn't do any good.
Adsense seems to be getting worse at judging what content to base the ads off of. Contextual ads aren't revolutionary anymore.
Innovation on projects like Google Docs has seemed to slow down. I loved Writely, but since Google acquired it, the plain UI has left is barren.
As you can probably tell, these problems aren't issues that Google has actively done. They are all things that have occurred because of the expansion of this online ad company to encompass everything that an online service provider could offer. My problems with Google have been passively incured, until now.
Since Microsoft's announcement of a hostile $44.6 billion offer for Yahoo Inc., Google has gone on the offensive and issued a public statement criticizing the offer. The post from Google's official blog titled "Yahoo! and the future of the Internet" is a blatant attempt to bring negative attention to the situation.
In the post, Google states that while the internet has been about the principles of "openness and innovation," Microsoft might try to "exert the same sort of inappropriate and illegal influence over the Internet that it did with the PC."
"In addition, Microsoft plus Yahoo! equals an overwhelming share of instant messaging and web email accounts. And between them, the two companies operate the two most heavily trafficked portals on the Internet. Could a combination of the two take advantage of a PC software monopoly to unfairly limit the ability of consumers to freely access competitors' email, IM, and web-based services? Policymakers around the world need to ask these questions — and consumers deserve satisfying answers."
Why is this a ridiculous statement? Because the listed web services (email, IM, and web portals) aren't where the money is being made. Google is an ad company, so why would an ad company be so concerned with another company that – according to Google – will dominate these web service markets? Because Microsoft and Yahoo have made their attempts at ad-selling departments as well.
What Google fails to point out in this statement is that they are the dominant leader with more than 65% of the ad-sales market. Monopolistic practices by Microsoft? If anything, the monopolistic practices for revenue-generating departments have been on Google's side.
I don't mean to come off as a Microsoft fanboy (I own a Mac for my everyday use, but I love my Zune) or as a Google hater (I use Gmail both for personal and USC email accounts). All I'm trying to say is that for too long, Microsoft has been an easy target to yell monopoly around. Just because a company is successful and has a corporate face (as opposed to Google or Apple's fun-eco-friendly faces) doesn't mean that its sometimes aggressive, market-upsetting actions are illegal.